September is coming to an end soon! Where has the time flown? It's time for me to share the 3 things that I have loved this month! This time we have 1 book favourite and 2 YouTube videos!
Let's just start with the book because that is my number 1 favourite this month.
#1. The Maze Runner Trilogy written by James Dasher & read by Mark Deakins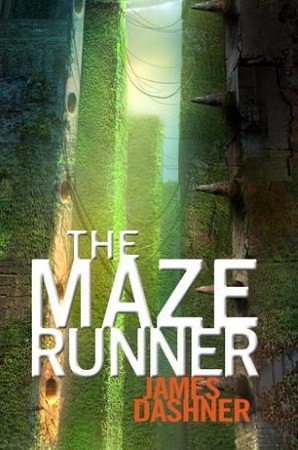 At the beginning of the month, I managed to catch the movie The Maze Runner on TV. Presumably, they were showing it on screen to lure more people to watch The Scorch Trials when it hits the cinemas. I loved the plot of the movie and I even was on the verge of writing an entire post dedicated to the movie. After watching the movie, I basically hunted down the entire Maze Runner series.
I hunted online and offline for books. And I loved all three books to bits.
The Maze Runner series is definitely on my list of favourite dystopian fiction. It's fast-paced. It's wild and imaginative. It has great characters! (I've definitely fallen in love with Newt.) The world that the books create is so horrifyingly fascinating that I can't help wanting to learn more about it. The movies do an amazing job in bringing the worlds to real life. The Maze was especially well done in my opinion.
Note how I included "read by Mark Deakins"? You guessed it, I listened to the entire Maze Runner Trilogy via audiobook. Mark Deakins is an amazing narrator. This is how crazy I am about the audiobooks. Get this. I didn't rip it off from some free online website. I didn't buy it from audible. I searched my local library catalogue and borrowed the CDs. I dug out my old Walkman (who remembers those?) and listened to them over a couple of nights.
Yes, I know. I've officially gone bonkers.
The Maze Runner Trilogy is amazing and I can keep going on about this. But let's stop here and move on to the favourite #2.
#2. The Michalaks – "Breaking Point"
Surprise surprise, it's another Michalak vlog! I really loved this vlog that was released last week. It showed both the hardships and trials of raising a young child as well as being a blogger/vlogger family. I know it's not easy and I really respect the fact that they choose to show some parts of it to their audience when they don't have to. I think it takes a lot to put these tough parts of life when you're not at your best out there online for the world to see. Being able to watch these rougher parts somehow also gives me some inspiration and motivation to go on dealing with life and wrestle with all the problems instead of giving up.
At the same time, I'm so happy that the family was able to take a quick break and I'm also very envious of their staycation resort – the house is wooden, cosy, surrounded by nature and there are horses and carriages – it's so fairytale-esq really.  I wish I could have jumped right into the screen and book a holiday there with my own family. (And yes, Steph, handles on toilet seats/covers are definitely a good invention. I'll be on the lookout for one from now on haha!)
Such a beautiful vlog. I cannot wait for the next one that comes out tomorrow!
#3. MoreMarcus – "Honeymoon Mistake"
This mini vlog is just too adorable not to share. Watch it if you want a laugh. It's super cute!
Spoiler alert. Spoiler alert.
Okay. I take it that you've seen the video? Time for me to burst out laughing! And wait a moment as I gasp for air to speak. I cannot believe how a little misconception that they were on their honeymoon could result in such a situation. I mean, they get free food and drinks, great service and all that jazz. And that neighbour who totally heard everything! I can't even!
~
And that's a wrap! My 3 favourites this month.
What do you think? Do you have a favourite to share? A book to recommend?
Have a great Sunday everyone!
xx 
If you enjoyed this post, you can check out my August and July favourites too!